Flora Classic Console Table
The two leged table made of metal with a straight edge at on side of the top and a curved side at the other edge gives a mix of classic and modern design.The top of the table is marble top Make your dream of making your room like a royal room with this antique designed console table.
A perfect antique type console table with Long durability and perfect for your interior.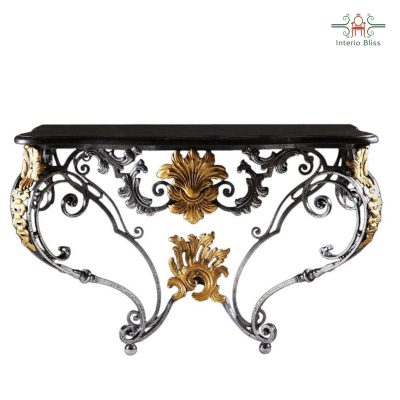 MAKE IN INDIA – Proudly Made in INDIA .
Size- Width: 35 inches Depth: 16 inches Height: 30 inches